January 14th, 2013 at 10:02 am -
CCP Games today announced that on January 22, 2013,   DUST 514 will officially move into Open Beta, free to download and play for anyone with a PlayStation 3.  The path for the DUST 514 Open Beta was paved when, on January 10th, CCP achieved the major milestone of merging DUST 514 with EVE Online on the Tranquility server hosting the EVE Universe.
By uniting DUST 514 and EVE Online on the same single-shard server, CCP has accomplished something unprecedented in videogame history: a single persistent online universe of incredible depth and scale that bridges the PC and console platforms in real time. Furthermore, this marks the first time two games from different genres, a space combat simulator and a first-person shooter, have been linked together into one, massive online experience.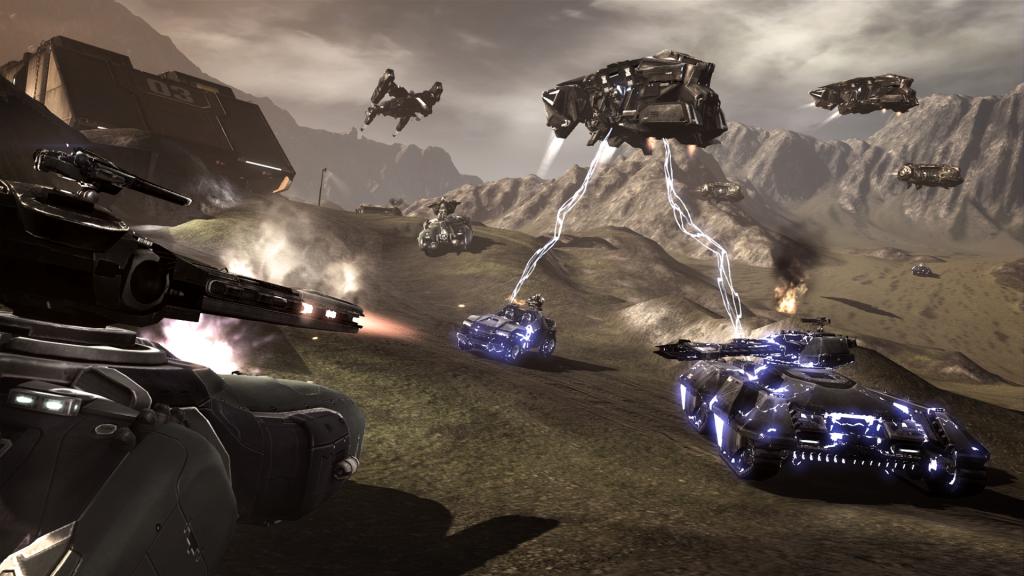 DUST 514 mercenaries currently in the closed beta test, careers truly begin as of today.  With no further character resets planned, every shot, every battle and every contract now counts.
More details about what happens to the existing mercenaries, load-outs, and corporations of DUST 514 during the brief migration period can be found by clicking   HERE
Players not currently in the DUST 514 closed beta still have a chance to get a head start before Open Beta officially begins.
Available now through the PlayStation Store, the DUST 514 Mercenary Pack grants closed beta access, 40,000 Aurum and a host of in-game items for $19.99 (a $50 value), all of which will remain intact as DUST 514 rolls into the Open Beta.   In addition, as a special bonus for players in the Closed Beta test, anyone who plays a match before January 22 will receive a 100,000 Skill Point bonus to take into the Open Beta.
-
648 total views, 1 views today
GD Star Rating
loading...
GD Star Rating
loading...